Reference Guides and E-Books



Quick Reference Guide
For Fast Support of the Respiratory and Immune System
A Step-by-Step Protocol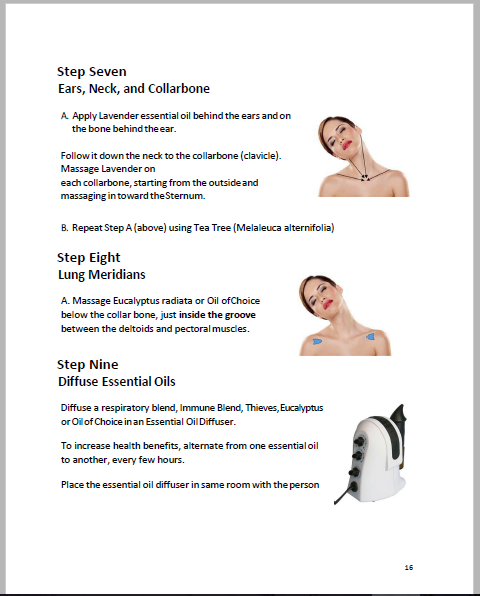 Sample Page View

---
This "Quick Reference Guide" is a "visual" step by step protocol using essential oils. It outlines the steps for quick support of the respiratory and immune systems, including nose and sinus.

This guide was actually created at the request of my daughter who lives 2000 miles away from me. She asked for a simple guide that she could quickly and easily refer to for fast respiratory support for herself and her family.
Since then I have received additional requests for this protocol as people have said the "step by step outline" will save them valuable time, make the process easier, and help ensure they don't overlook any important steps.   
I hope this brings value to you and your loved ones and helps to make your journey easier.

Quick Reference Guide Step by Step Protocol  $9.99