Essential Oil Diffusers

Why use an Essential Oil Diffuser?
Diffusing essential oils into the air with an essential oil diffuser provides many powerful, health supporting benefits for you and your family. They can help you create a natural,  healthy, chemical-free home.
The pleasing aroma of essential oils can can calm, relax, uplift, energize, and much more. They support emotional health as well as physical health.

For example Lavender Essential Oil can help ease stress.

It is relaxing, calming, and even immune supporting. Lavender essential oil is a good choice for many to diffuse when they want to wind down after work or in the bedroom before going to sleep.
Peace and calming is another good choice and children seem to love it.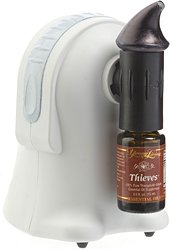 Boost your Immune System

Breathing in diffused essential oils can actually boost your immune system. Having a strong immune system is your best defense against the health challenges that can keep you home from work or the kids home from school.
Thieves Essential Oil blend is a potent oil for immune support. Diffuse It during seasonal changes or for the immune challenges that show up during the colder months of the year. I often add a few drops of Lemon Essential oil along with the Thieves Oil for extra respiratory and throat support. A nice added bonus is the pleasant cinnamon aroma. It puts a nice fragrance into the air.
Respiratory, Sinus, Nose, and Throat  Support

Eucalyptus essential oil and the two essential oil blends R.C. and Raven are excellent to diffuse when you want targeted respiratory, sinus, nose and throat support. Diffusing at night in the bedroom during sleep is a great way to do that. You will be amazed.

Calming and Uplifting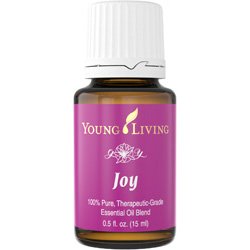 Orange essential oil is a calming and yet uplifting oil. It is an excellent oil for children. It has a clean, pure, and refreshing fragrance.
Joyful Heart

Joy Essential Oil Blend when diffused creates a warm, comforting environment and inspires a joyful heart. Diffuse it on New Year's Day or at your New Year's Eve Party or get-together to inspire Joy into the lives of your family and friends. Abundance essential oil blend is another oil you may want to diffuse.
Create a Romantic Atmosphere

Young Living Aria Essential Oil Diffuser

Joy essential oil can also help create a romantic aromatic atmosphere. Other oils that help to create a calming and sensual atmosphere are Sandalwood (warm, exotic and spicy) , Ylang Ylang (relaxing, helpful for impotence or frigidity), and Rose (rare, sweet and powerful). .

To help set the mood check out the  The Aria Essential Oil Diffuser
Energy and Alertness

Peppermint is energizing and supports alertness. Great to put in the essential oil diffuser in the morning when everyone is getting ready for the day.  The Oil Blends "Energy" or "Brain Power" are two other additional blends that can be diffused to start your day. 
The essential oil blend Gene-yus was created for children to support focus and concentration. Diffuse in the essential oil diffuser in the morning before school.
See Children's Essential Oil Diffusers
Clean and Purify the Air with an Essential Oil Diffuser

Not only do essential oils add a pleasant fragrance into your home they also clean and purify the air. They do not mask odors, they eliminate them.They do this naturally.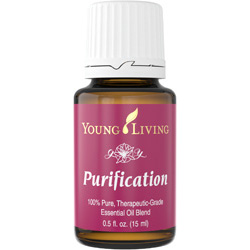 Commercial air fresheners and room deodorizers do pose a health risk to you, your family, and your pets. It just takes a little bit of research to discover the risks of these synthetic fragrances, even more so for those with respiratory sensitivity and challenges.
Unlike chemical fragrances when you diffuse essential oils in an essential oil diffuser you are caring for your family in a healthy, life supporting way. 
Creating Ambiance for Holidays, Parties, and Family Gatherings
By diffusing essential oils during holidays and gatherings you not only support the respiratory health and immune system of everyone in your home you can also help set the character, mood, and atmosphere by using different aromas. For example orange, cinnamon and nutmeg essential oils diffused together at thanksgiving are uplifting and can trigger happy memories.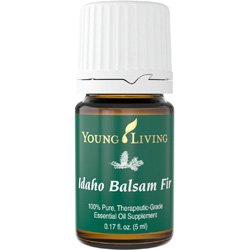 Diffusing the Christmas Spirit Essential Oil Blend on Christmas Eve and Christmas Day creates a fresh, happy aroma that is relaxing, uplifting and supporting to the immune and respiratory system.
Essential oils from trees, such as Pine, Northern Lights Black Spruce, Idaho Blue Spruce and Idaho Balsam Fir are very supportive of the respiratory system. They are beautiful oils to diffuse during the winter holidays. Idaho Balsam Fir is one of our favorites. We us it for minor pain, bumps, bruises and sinus support.

Diffusing essential oils is a pleasant and effective way to support health. Breathing in essential oils supports, respiratory, nose, throat, and sinus health. It actually supports the whole body because as you and your family breathe in the oils they enter your respiratory system and  into the bloodstream where they travel throughout you body to bring balance, health, and other life supporting benefits.
Have fun with the different essential oils. Experiment diffusing them to see what you like. Diffuse them for targeted body support and family health. Enjoy!
Compare Young Living Diffusers

Check out Essential Oil Kits