Lemon Essential Oil
Supports a Healthy Immune System 


Benefits of Lemon Essential Oil
Lemon essential oil has many benefits for family health. It is supportive of healthy

immune function

circulation
great for clearing the mind
toning the skin
It also makes a pleasant and fragrant household cleaner and air freshener. It is delicious when used in recipes for cooking and baking.

Drinking essential oil lemon water or tea, on a regular basis, can support healthy, and vibrant skin. For internal consumption use Young Living's Lemon Vitality Essential Oil. 

It is exceptional for supporting the the health of the lymph system, stomach, liver, gallbladder, pancreas, and spleen.

Uses: Support Healthy throat,support healthy immune system, skin cleanser, cooking, baking, household cleanser, and air freshener.
 
How to use: Lemon essential oil can be taken internally (lemon vitality), diffused, inhaled or applied topically.

Internal:
Important Note: The only oils we endorse for internal use are from Young Living. These are the "Vitality Oils" and they are approved by the FDA for internal use. Young Living has the highest quality "Therapeutic Grade" Essential Oils. Oils from other sources may pose a risk to your health.

For supporting a healthy digestive system and a healthy immune system

Lemon Tea: Add a cup of warm water to one drop of lemon essential oil. You can also mix the lemon oil with some honey before adding the water. This is a great way to start your day. Wait 15 minutes before eating food.

Drinking water: Add one drop to a 8 oz glass or 2 drops to a 16 oz bottle (not plastic) of water. Mix.
 
 
Dr. Daniel Penoel's Recipe's from his book "Life Helping Life"

To support a healthy Liver, Gall Bladder, lymph, and Kidney's
 
In an 8 oz glass, add 1-tsp. of fresh, organic lemon juice and 1 drop lemon essential oil. Add pure water and stir. Drink 5-6 glasses from the moment you wake up to 1 hour before lunch. Eat a healthy lunch at 1:00 p.m.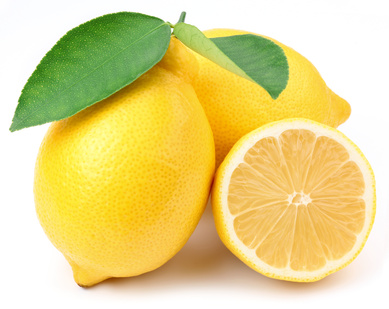 Inhalation
   
Mental Clarity and Creativity: Inhale directly from bottle or place one drop in palm of hand and inhale. Do not touch nose or face.

Diffusing
   
Essential oil diffuser: Follow diffuser directions to freshen odors.

Spray Bottle: Add 1 drop per 1/2 ounce to the bottom of a spray bottle. Add water. Shake vigorously. Mist the air to purify and dispel odors.

Cotton Balls: Put lemon oil on cotton balls and place in home or car vents.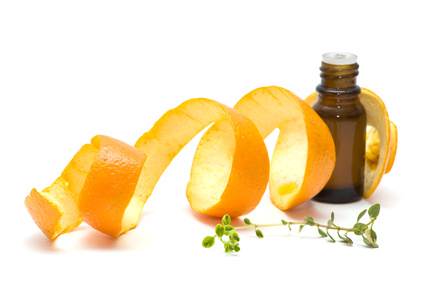 Cleaning and Natural Freshness

Laundry: 25 drops of lemon oil to a load. Use to freshen odors from rugs and clothes, such as perspiration, petroleum and cat urine.

Carpet: 25 drops of lemon oil per gallon of water in a carpet shampooer.You can also put 12 drops in a small spray bottle, add water and spot clean.

Dishwasher: Add a few drops per load
 
Hot Tubs, Jacuzzi, and saunas: 3 drops per person to clean, freshen, and add fragrance to the water

Stains: Works well in removing gum, grease, and oil.

Cooking
Lemon essential oil can be added to food and used for flavoring.  1-2 drops is usually all that is needed. Taste test as you add it because it is highly concentrated. Use for salad dressings, cakes, frosting, pies, puddings, flavored honey.
        
Aromatic Influence (Limbic system)
Supports Clarity of thought, invigorating, warming, promotes sense of well being

Safety

If pregnant or under doctor's care, consult physician.

Lemon oil is very "Photo-sensitizing." Do not go into direct sunlight or expose skin to UV light (tanning bed rays) if oil has been applied to skin. It can cause pigmentation. Wait at least 72 hours.

Dilution is recommended for topical and internal use. Dilute for use on sensitive areas such as face, mucus membranes, or genital area.

Disclaimer: These statements have not been evaluated by the Food and Drug Administration. This product is not intended to diagnose, treat, cure or prevent any disease or condition of the body. This information is for educational purposes only. This information should not be used in place of medical counseling. We accept no responsibility for such use.